Situated on the Pacific Coast of Mexico, Mazatlán is a destination location for manufacturing companies across all industries aiming to attract and retain a ready and willing workforce. Our Mazatlán Manufacturing Community, a 100-acre development slated to be operational by May 2024, stands as a beacon of opportunity, offering a robust infrastructure for businesses to launch, operate, and thrive. With a wealth of labor within a 30-mile radius, this manufacturing utopia is not only strategically located but is also engineered for success, setting the stage for a thriving manufacturing ecosystem.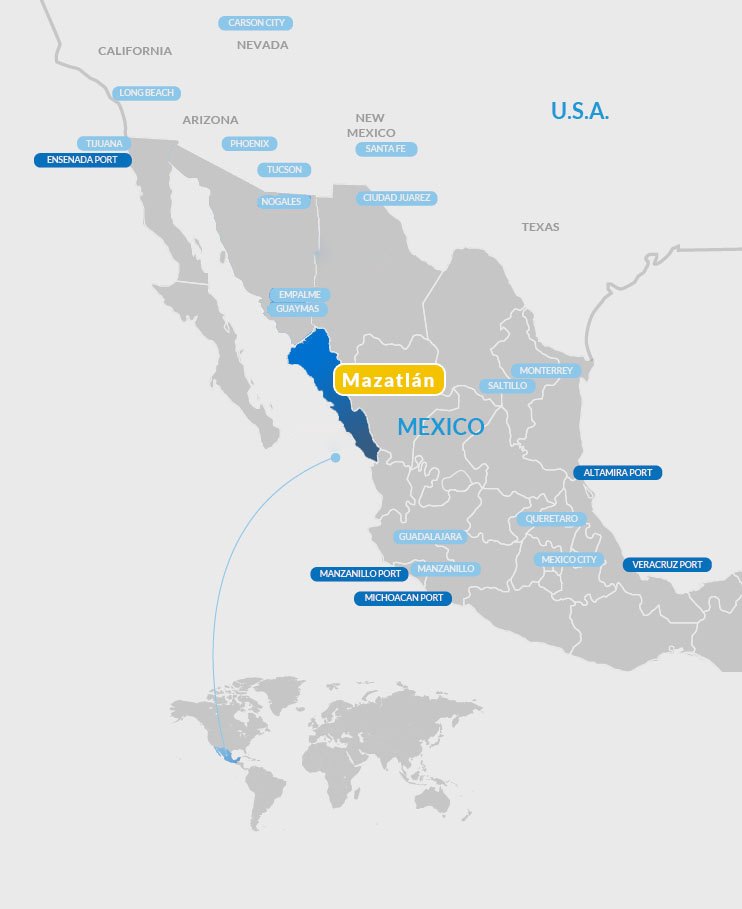 Mazatlán, with a population of 501,441, is a prime location for industries aiming to access a stable workforce, particularly in aerospace, automotive, medical device, and electronics manufacturing. Its advantageous geographical position facilitates access to essential transportation and market hubs. Below are the distances from Tetakawi's Mazatlán Manufacturing Community to key points:
1 mile from Mazatlán International Airport
15 miles from the Port of Mazatlán
521 miles from Monterrey, Nuevo León
652 miles from McAllen, Texas
Mazatlán Manufacturing Community has everything essential for your business to prosper. With abundant access to water, reliable power, and world-class security standards, you can have confidence in a safe and dependable infrastructure to meet your business needs in Mazatlán.
Operating in our Mazatlán Manufacturing Community allows you to take advantage of economies of scale. Focus on your core competency – manufacturing – while we take care of the rest.
Talk to a Tetakawi expert about how we can help you launch, operate and thrive in Mazatlán.