3 Successful Strategies forManufacturing in Mexico
August 3, 2021
12:00 PM ET/9:00 AM PT
Rethinking Your Manufacturing Footprint?
COVID-19, tariffs, natural disasters, and political conflict have seriously disrupted global supply chains. Many companies are rethinking their supply chains, and Mexico is at the top of their mind. But how do you create a successful entrance strategy for manufacturing in Mexico? 
Register now for our webinar and join us in discussing the pros and cons of manufacturing in Mexico, the proper steps to take to start manufacturing in Mexico, popular manufacturing venues, labor conditions, and more.
Register for this webinar to learn:
Manufacturing costs in Mexico vs. China
How to cost an operation in Mexico
Successful strategies to get started in Mexico
Popular locations for manufacturing in Mexico
Best practices for hiring employees in Mexico
Companies who want to know if it would be cost effective for them to expand into Mexico.
Companies who are already in Mexico, but want to learn how to improve their competitive advantage.
Companies who have competitors in Mexico and would like understand the cost structure they are competing with.
Companies who would like to diversify their manufacturing footprint to reduce risk.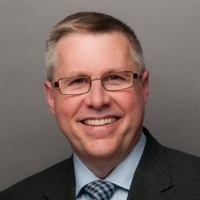 David McQueen
Management Consultant at Tetakawi, has over 30 years of senior business leadership experience. His roles have included Director, Vice President, and President of various companies. Among his accomplishments is the successful launch of multiple manufacturing operations in Mexico.
Whether you're thinking about manufacturing in Mexico or are already there, only Tetakawi can provide everything you need to investigate, launch, operate, and thrive. Since 1986, no one has helped more companies launch, operate, and thrive in Mexico than Tetakawi. With 25,000 employees, 75 clients from around the world, Tetakawi is the largest provider of support services for foreign manufacturing companies in Mexico.
Have a question or interested in the content but unable to attend?