At Tetakawi (formerly The Offshore Group), our mission is to provide our clients, employees and communities, the means to reach their maximum potential. We do that by creating world-class manufacturing environments, building innovative teams, and by making a positive impact in the communities where we operate.
In 1986, Luis Felipe Seldner, Felix Tonella Luken, Roberto Gomez del Campo, and Duane Boyett founded a company called The Offshore Group – the first shelter service provider to help companies locate a manufacturing presence in the interior of Mexico. At the time, most manufacturing took place along the border, a climate where increased competition, turnover, and employee absenteeism were common. Our founders solved this problem by helping companies launch, operate and thrive in Empalme, Sonora, Mexico.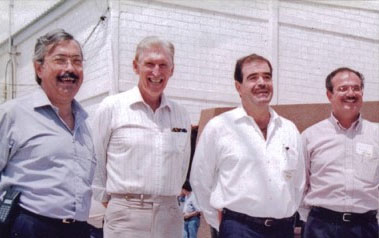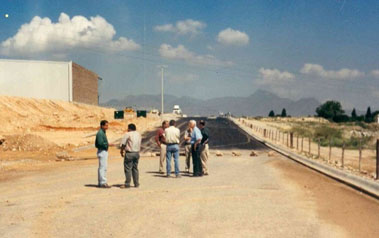 Early Growth and Flagship Communities
By 1997, The Offshore Group had become the largest Shelter Service provider in Mexico. Our Bella Vista Manufacturing Community in Empalme had 17 clients and 5,000 employees. In addition to our growth in Empalme, demand for our services in northeastern Mexico was soaring and we opened our Zapa Manufacturing Community in Saltillo, Coahuila.
In 2006, with 53 clients and 15,000 employees, The Offshore Group celebrated 20 years of helping companies establish themselves in Mexico. Our Roca Fuerte Manufacturing Community, which we opened in 2000, had become the premier manufacturing venue for aerospace companies in Mexico.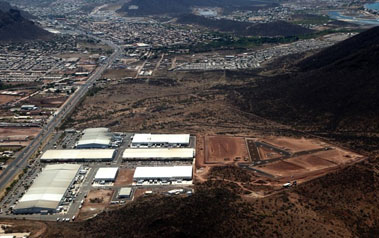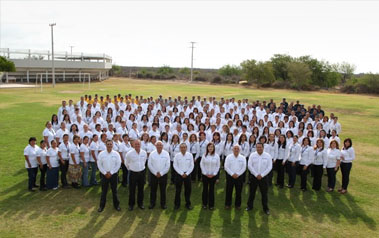 Continued Growth and Expansion
By 2018, The Offshore Group had expanded into Queretaro and Tijuana. In addition to providing shelter services to foreign manufacturers in Mexico, we also expanded our service offering to include Advisory and Support Services for new entrants and companies already operating in Mexico.
Tetakawi: A Unified Brand
In 2019, we began our 33rd year in business with the consolidation of all of our brands into one: Tetakawi. With 24,000 employees in Mexico and the U.S., 75 client companies from around the world, the launch of 2 new manufacturing communities in Mexico, and new product offerings, Tetakawi embodies the strengths and experience that companies have come to rely on through our traditional brand names – Offshore International Inc, The Offshore Group, Maquilas Teta Kawi, Manufacturas Zapaliname and The Offshore Group Bajio.
Under our new Tetakawi branding, we will continue to provide the top tier expertise and service you expect, while creating a unified, streamlined experience for helping your company launch, operate, and thrive in Mexico.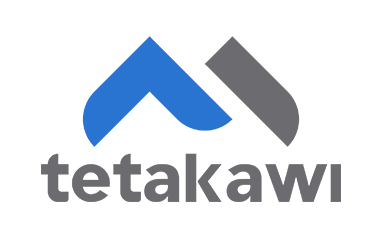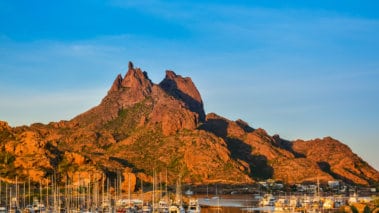 Tetakawi is inspired by the Yaqui named mountain range, Teta Kawi, located along the beaches of San Carlos and surrounding our flagship Manufacturing Community in Empalme, Sonora. Teta Kawi means "Rock Mountain" in Yaqui and is a symbol of greatness in Sonora. The Tetakawi brand strives to maintain that greatness by providing world-class services to companies manufacturing in Mexico.