Plug In To Mexico's Growing Electronics Industry
One of Mexico's fastest-growing industrial areas, electronics manufacturing is widespread and supports a number of manufacturing sectors, including audio and video, computers and office, semiconductors, communications, and control and optical precision medical equipment. Home and office electronic appliances have recently been the most popular exports – specifically products with screens.
An Electronics Powerhouse
In 2016, Mexico was ranked the 8th largest electronics producer in the world, and 1st in Latin America. The same year, electronics manufacturing made up 5.3% of Mexico's manufacturing GDP, and 1.5% of Mexico's total GDP. Most top electronics manufacturing companies have established a presence in Mexico, including LG, HP, Sony, Jabil, Samsung, Toshiba, Foxconn, Flextronics, and Intel
Electronics Manufacturing Locations in Mexico
The electronics manufacturing industry in Mexico is widespread. In the northwestern region, manufacturers produce electrical components for telecommunications, aerospace, and automotive. In the central corridor, there is a focus on high-tech components, and IT and electronics sub-assemblies; in the northeast, computer, home appliance, and consumer good electronics manufacturing reigns.
Government-Supported Growth
As the 2nd largest supplier of electronic products to the United States market, Mexico allows for tax incentives, training programs and special trade agreements (primarily NAFTA) that have allowed the electronics manufacturing industry to grow and thrive, especially in the border regions of the country.
An Sophisticated, Rapidly-Growing Workforce
The electronics manufacturing industry creates around 280,000 jobs in Mexico, and is supported by a robust workforce with experience in high-skilled manufacturing. Many employees also maintain education in electrical engineering.
Take Advantage of Electronics Manufacturing Growth with Tetakawi
Tetakawi has a wealth of experience working with electronics companies. Electronics manufacturers choose us as their partner of choice to operate and thrive in Mexico because we can help you take advantage of a talented, low-cost workforce, beneficial location, and trade agreements.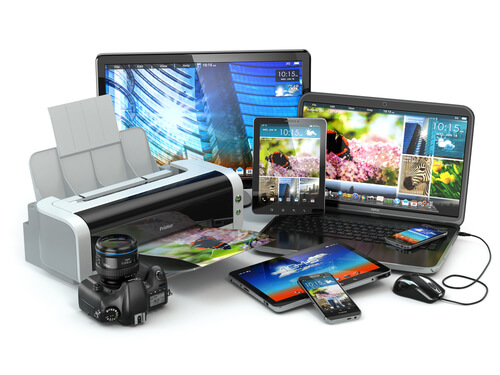 Experience Electronics Manufacturing with Tetakawi
Contact us today for more information on how we can help your company establish a successful electronics manufacturing operation in Mexico!