Reshoring Production from China to Mexico
Learn how manufacturing in Mexico compares to China.
December 8, 2020
11:00 AM EST
Manufacturing in Mexico vs China
Are you considering re-shoring your production to North America? COVID-19, tariffs, natural disasters, and political conflict have seriously disrupted global supply chains. Many companies are thinking about re-shoring options. Mexico is a low-cost alternative within the North American trade zone, but how does it compare to China?
Register for our webinar and join us as we discuss the pros and cons of manufacturing in Mexico vs. China, modes of entry into Mexico, popular locations , real estate costs, wages, and more.
In this webinar your will learn:
Manufacturing Costs in Mexico vs China.
Modes of Entry for Manufacturing in Mexico.
Benefits of IMMEX Program.
Popular manufacturing locations in Mexico.
Industrial Real Estate costs in Mexico.
Best practices for hiring employees in Mexico.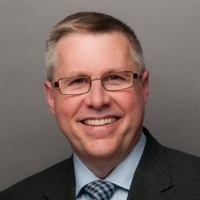 David McQueen
Management Consultant at Tetakawi, has over 30 years of senior business leadership experience. His roles have included Director, Vice President, and President of various companies. Among his accomplishments is the successful launch of multiple manufacturing operations in Mexico.
Whether you're thinking about manufacturing in Mexico or are already there, only Tetakawi can provide everything you need to investigate, launch, operate, and thrive. Since 1986, no one has helped more companies launch, operate, and thrive in Mexico than Tetakawi. With 25,000 employees, 75 clients from around the world, Tetakawi is the largest provider of support services for foreign manufacturing companies in Mexico.
Have a question or are you interested in the content but unable to attend the workshops?