Plastic Manufacturing's Well-Molded Future in Mexico
The plastic manufacturing industry in Mexico has been growing its exports an average rate of 13%, contributing to more than USD $20 Billion in production value each year for the past decade. Plastics manufacturing in Mexico accounts for 5.3% of the country's manufacturing sector, and exceeded a USD $26 Billion market value in 2016. That same year, Mexico exported 34% of the 1.9 million tons of plastic parts that were produced.
A Consolidating Commodity
Plastic manufacturing is mainly used to produce packaging materials and molding structures. Molding structures are made from plastic molding machinery and are a common commodity for suppliers in Mexico. Plastic products are also the main point of interaction for supplier relations to the aerospace, automotive, and appliance industries. Many plastic suppliers have begun consolidating operations and moving to specific clusters that feed into the different industries.
Plastic Manufacturing Locations in Mexico
Many of the plastic manufacturing companies in Mexico are located in areas that surround other industries. Top locations for the over 4,000 companies producing plastic products throughout Mexico are Jalisco, Querétaro, Mexico City, Nuevo León, Puebla, Guanajuato, and San Luis Potosí.
Querétaro specifically has a plastics machinery manufacturing cluster that has supported the plastic injection molding process in the U.S. and around the world. The Queretaro region also manufactures plastic parts that enable other industries to assemble faster and process in bulk.
A Bright Future for Plastics in Mexico
The advancement of 3D printing has greatly and positively impacted the future of plastic manufacturing in Mexico. Manufacturing industries including medical device, automotive, and aerospace have invested in the use of 3D printing and prototyping to enhance product value and further Research and Development.
Increased importance on plastics recycling in manufacturing is expected to grow as efforts for environmental sustainability begin to become commonplace. Many OEMs that use plastic as their primary material have their own recycling process and put extra effort into their own sustainable practices.
Plastic Manufacturing with Tetakawi
Our expert resources and services are your advantage.
Plastic manufacturers choose us as their partner of choice to launch, operate and thrive in Mexico because we have the services, infrastructure, and know-how that they need to succeed.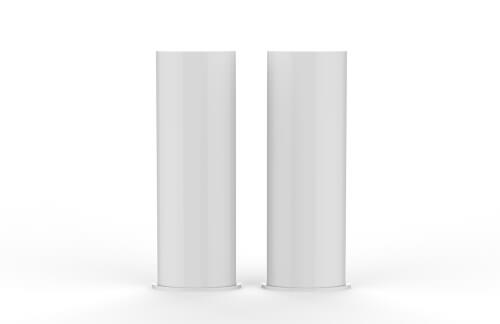 Contact Us To Start Your Plastics Operation with Tetakawi
Work with a Tetakawi expert to learn more about how we can support your plastics manufacturing operation.