Automotive Manufacturing is Booming in Mexico
Automotive manufacturing in Mexico can trace its way back to the early 1900s when Daimler, Renault, Buick, and Ford began assembly operations in the country. As the primary exporter of automobiles to the U.S. and the world's 5th largest auto parts producer, Mexico is a clear world leader in the automotive manufacturing industry.
Automotive and automotive parts manufacturing is the largest industry in Mexico, which is home to 21 OEM plants that produce more than 3 million cars per year. Over 40 auto brands are produced in Mexico by established automakers, including Audi, BAIC Group, FCA Group, Ford, General Motors, Honda, Kia, Mazda, Nissan, Toyota, and Volkswagen
Strong Automotive Clusters
The heart of Mexico's automotive manufacturing industry is the Central Bajio Region, which includes the states of Guanajuato, Celaya, Queretaro, and Aguascalientes. States along the United States/Mexico Border, including Sonora, Chihuahua, and Baja California, are an access point for automotive manufacturers and enable two-way trade and industry competition.
In particular, the Saltillo region in the state of Coahuila, and Monterrey, Nuevo Leon, have created their own automotive cluster that incorporates both central and border regions and has become the biggest in the country.
Increasing Global Expansion
Since NAFTA, The automotive industry in Mexico has grown to become the 7th largest vehicle manufacturer in the world.
The country is also the world's 5th largest auto parts producer with 41% of its goods going to the United States.
Mexico's partnership in 13 free trade agreements have enabled the country to grow its export numbers to $102.6 Billion USD in automotive and automotive part exports in 2016.
A Sophisticated, Rapidly-Growing Workforce
With a strong history as Mexico's first manufacturing powerhouse, the automotive manufacturing workforce is experienced and knowledgeable in the industry's highly-skilled production processes. Growth in Mexico's automotive manufacturing industry is also the result of the lowest labor cost structure in North America.
Automotive Companies in Mexico
| Company | Plants | Products | States |
| --- | --- | --- | --- |
| FCA: Chrysler, Fiat, Dodge | 6 | Engines, Stamping, Chassis, Body Panels, RAM, Promaster,Dodge Journey, Fiat 500 and Freemont, Jeep Compass | Coahuila, State of Mexico |
| Ford | 3 | Stamping and assembly, Gasoline and Diesel Engine Production, Fusion/hybrids, Lincoln, Fiesta,Foundry | Sonora, Chihuahua, Cuautitlán-Izcalli |
| GM | 6 | Cheyenne, Escalade, Silverado, Avalanche, ESV Sierra, Aveo, Trax, Chassis, Paint, Motors, Stamping, Engines and Transmissions | Coahuila, San Luis Potosi, Guanajuato, State of Mexico |
| Mazda | 1 | Mazda-2, Mazda-3 | Guanajuato |
| Honda | 2 | Transmissions, HR-V, CR-V, Fit, Motorcycles | Jalisco, Guanajuato |
| Nissan and Daimler | 4 | Infiniti QX50, NP300 Frontier, NV200, Versa, NOTE, Sentra, others | Aguascalientes, Morelos |
| Toyota | 1 | Tacoma, Transmissions | Baja California, Guanajuato |
| Volkswagen | 2 | Jetta, Tiguan, Stamping, Chassis, Painting, Engines | Puebla, Guanajuato |
| Kia | 1 | Forte | Nuevo Leon |
| BMW | 1 | 3 Series | San Luis Potosi, State of Mexico |
| Audi | 1 | Q5, SQ5 | Puebla |
| Mercedes - Benz | 1 | CUV, heavy trucks, touring buses, medium-duty trucks | Aguascalientes |
Drive Automotive Manufacturing Growth to New Levels with Tetakawi
With a highly trained workforce, superior infrastructure, and easy access to large markets, automotive manufacturers choose Tetakawi as their partner of choice to operate and thrive in Mexico.
Clients in our Zapa Manufacturing Community in Saltillo, Coahuila and our location in Queretaro are located in the middle of large automotive manufacturing regions and directly contribute to the success of the automotive manufacturing industry with production of engine parts, filters, metal stampings and more.
Become part of the largest manufacturing sector in Mexico, with connections to tiered suppliers and OEMS when you land in any one of our sites strategically located within or close to many automotive manufacturing clusters.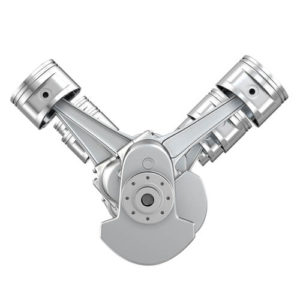 Experience Automotive Manufacturing with Tetakawi
Contact us today for more information on how we can help your company establish a successful automotive manufacturing operation in Mexico!