Atlanta, Georgia
Epicurean Atlanta
September 21, 2023
8:30 AM – 12:00 PM
Your Path to Mexico Starts Here
Join industry leaders in a comprehensive workshop designed to help you effectively estimate your manufacturing costs in Mexico. Whether you're considering expanding your business into Mexico or you're already operating there, understanding and controlling your costs is crucial to ensuring long-term success. Hosted by Tetakawi, this workshop will empower you with vital insights, data, and strategies, facilitating your successful entry into the Mexican market or enhancing the performance of your existing operations.
Insight into the advantages and challenges of manufacturing in Mexico.
Proven methodologies for establishing and growing a successful operation in Mexico.
Pros and cons of potential manufacturing locations across Mexico.
Comprehensive overview of labor laws affecting manufacturing in Mexico.
Comparative analysis of costs in various manufacturing venues, including wages, real estate, taxes, and utilities.
Strategies for financing new or existing equipment in your Mexican operation.
Companies seeking to understand the cost factors associated with manufacturing in Mexico.
Companies already manufacturing in Mexico and considering additional or alternative venues.
Consultants and Site Selectors looking to enhance their knowledge of Mexico's primary manufacturing locations.
Private Equity firms seeking strategies to enhance the financial performance of manufacturing companies in their portfolios.
Continental Breakfast and Registration
8:30am – 9:00am
---
Pros and Cons of Manufacturing in Mexico
9:00am – 9:15am
---
Entrance Strategies for Manufacturing in Mexico - Contract Manufacturing, Standalone, Shelter, Acquisition, JV.
9:15am – 9:30am
---
Overview of Manufacturing Locations in Mexico - Border, Northeast, Northwest, Bajio, Near Mexico City, Guadalajara.
9:30am – 10:00am
---
Introduction to Mexico Cost Factors - Labor Rates, Utility Rates, Real Estate Costs, and more.
10:00am – 11:00am
---
Mexico's Financing Environment - Challenges, recommendations, and how to choose a lender to finance equipment.
11:00am – 11:15am
---
Cost Estimation Session - Interactive session that uses 3 case studies to model what it costs to manufacture in Mexico.
11:15am – 11:45am
---
Final Comments / Q&A
11:45am – 12:15pm
---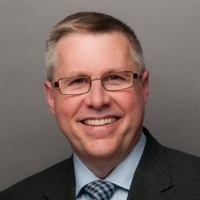 David McQueen
Management Consultant at Tetakawi, has over 30 years of senior business leadership experience. His roles have included Director, Vice President, and President of various companies. Among his accomplishments is the successful launch of multiple manufacturing operations in Mexico.
Whether you're thinking about manufacturing in Mexico or are already there, only Tetakawi can provide everything you need to investigate, launch, operate, and thrive. Since 1986, no one has helped more companies launch, operate, and thrive in Mexico than Tetakawi. With 25,000 employees, 75 clients from around the world, Tetakawi is the largest provider of support services for foreign manufacturing companies in Mexico.